FOSS Week in Review
It's been a busy week on the Isle of Man, and elsewhere, so let's not tarry and dive in, shall we?
Canonical Opens Ubuntu One: After dropping its Ubuntu One cloud storage service a year ago, Ars Techinca reports Canonical this week released the system's file-syncing code under the Affero General Public License Version 3.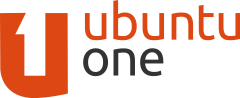 "The code we're releasing is the server side of what desktop clients connected to when syncing local or remote changes," said Martin Albisetti, Canonical's Director of Online Services, in a post on the Ubuntu site. "This is code where most of the innovation and hard work went throughout the years, where we faced most of the scaling challenges and the basis on which other components were built upon."
The Ars Techinca article mentions that the "code is available on Canonical's Launchpad" and that "more Ubuntu One 'code related to the website, REST APIs, contacts and music streaming'…will also be released as open source at a later date."
But wait, there's more.
Ubuntu Software Center Woes: Linux Journal reported on Monday that "the majority of Ubuntu users aren't happy about the software center. The biggest complaint is that it's slow to start (really slow). Developers aren't happy with the situation either, although they have their own reasons for being upset."
One reason, according to the article: "When a new version of Ubuntu is released, commercial packages in the software center must be thoroughly checked for compatibility issues (the major open-source packages in the repos are audited before the distro version is upgraded). This introduces a bottleneck, with some applications waiting for months before they can be included in the store."
Canonical is banking on the solution being the Snappy package manager, which includes all of an app's dependencies in a single compressed package, "so in theory, there should be no compatibility problems."
Not everyone is convinced. Some developers contend that "technology is not the only issue, and that the problem will never go away until the review team places a higher priority on fast reviews. Others within the community are worried that the increased redundancy in Snappy packages will open the door to lingering bugs and security holes."
We'll see how this plays out.
New Bodhi, New Desktop: This week, Bodhi Linux lead developer Jeff Hoogland announced the first update release for Bodhi 3's stable branch – Bodhi Linux 3.1.0. Along with the new release comes a new look.
"This release is a bigger deal for the Bodhi team than our previous update releases have been in the past," Hoogland wrote on a post on the Bodhi site. "The reason for this is because this release is the first to use the Moksha Desktop, which we have forked from E17. Because it is built on the rock solid foundation that E17 provides, even this first release of the Moksha Desktop is stable and is something I feel comfortable using in a production environment."
Hoogland said that existing Bodhi Linux 3.0.0 users will not be automatically moved to Moksha via system updates, and those who want to move from their current Enlightenment desktop to Moksha can do so by following a set of directions offered by the Bodhi Linux team.

One more thing: We're going to forgo the Quick Takes today for the following item. Yeah, we wrote about this yesterday, but it bears repeating: Bassel Safadi Khartabil is still imprisoned in Syria and still needs our help. Various links in yesterday's story outline his plight and what you can do to help, but if you don't want to go back and read it, at least take a look at this short video. And let your conscience be your guide.
See you Wednesday.
Help keep FOSS Force strong. If you like this article, become a subscriber.