The Raspberry Pi Report
If you want to add 'Internet of Things' functions to your home, you can now do so with relative ease using Raspberry Pi and Cayenne, an easy-to-use online service.
As the Internet of Things gets bigger and bigger, some of you may be wondering how you can get started with IoT without having to purchase an expensive setup. Companies such as Nest and Wink are great for automating your home, but who wants to spend a lot of money only to realize that home automation isn't for you? This is where the Raspberry Pi can be a great tool for figuring out if the IoT world is right for you. But even if you own a Raspberry Pi and are tech-savvy, getting started in the IoT realm can be quite daunting, which is where Cayenne comes into the picture.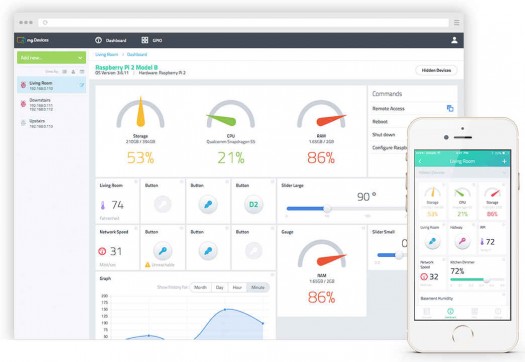 In addition to hosting a Raspberry Pi meetup in Washington D.C., Isaac Carter is a co-host on mintCast. He's also a software engineer who enjoys working with Java, JavaScript, and GNU/Linux. When he's not coding, you can find him reading on any number of subjects or on the golf course.