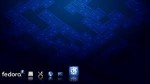 Earlier in the week, my FOSS Force colleague Ken Starks wrote a very poignant column on these pages about how there's no room for the kind of bullying and other varieties of douchebaggery which seems to appear all too often in forums.
That's something that really bugs me. Not the fact that Ken brought it up, of course, but the fact that people don't have the common decency to act with civility in the public [...]
Continue reading You Know What Bugs Me About FOSS…?