FOSS Week in Review
First things first: Thanks to Christine Hall for standing in for me last Friday for the weekly wrap-up. As some of you know, I was pretty much in the dark for the first five days of the year after a fire in my building (nowhere near me) early on New Year's Day morning caused the power to be shut down.
As we start 2015, with the Consumer Electronic Show in full swing in Lost Wages (more on this in a bit), let's take a look at some of the happenings in the FOSS realm.

SCALE 13x in the starting blocks: The team organizing the Southern California Linux Expo's 13th edition, more commonly known as SCALE 13x, has begun to ramp up preparations for the show. This year, SCALE 13x adds a day to become a four-day event running from Thursday, February 19 through Sunday, February 22 at the Hilton Los Angeles Airport hotel. The speakers have been chosen and the SCALE Team is in the process of sending out acceptances and rejections — so if you've heard you're in, congratulations. If you haven't heard either way, you will soon.
Of special note is that Early Bird Registration discounts end next week, on January 15, so if you're thinking about going to the first-of-the-year Linux/ FOSS expo in North America, now would be a good time to register. In addition, while the speaker schedule is being finalized, there are still openings for UpSCALE Talks, the SCALE version of Lightning Talks. More news on SCALE 13x will be upcoming, and yours truly will be reporting from the expo.
Firefox OS on Panasonic TVs: Direct from CES in Las Vegas comes an announcement reported by LinuxGizmos.com that Panasonic will keep its word and follow up on an announcement they made in 2014 regarding a collaboration with Mozilla on a Firefox OS-based smart TV. Panasonic plans to bring Mozilla's operating system to four new Life+Screen Smart TVs to be released this spring.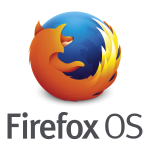 According to the article, the lineup of Linux-based smart televisions doesn't end there. Not to be outdone by Panasonic, Samsung chooses to use Tizen in their smart televisions. LG? They're doubling down on WebOS for their upcoming models. Android — you remember Android? — is also making a splash with Sony, Sharp and Philips. So Linux has been well represented at the show this week, and it makes it look as if I picked a bad time to leave Firefox OS.
And one more thing…
End of life for Schrodinger's Cat: The Fedora Project opened the box earlier this week and found, alas, that the cat was dead. Fedora 19, with the release name "Schrodinger's Cat," reached end of life, so we all know how it turns out, sadly.
See you next week.